Broadtower Insurance Solutions and Life Care Funding announced the launch of a co-marketed program designed specifically to help families address senior care situations by paying for the expensive costs of senior living and long-term care.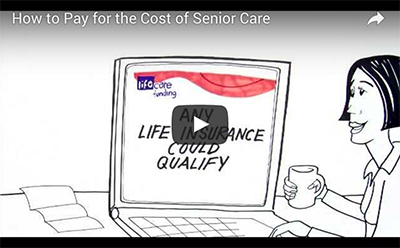 For someone with an immediate need to fund long-term care support and services, this funding solution for senior living gives families the ability to extend their resources to help pay for care for the rest of their lives.
This solution includes two options: Families can purchase a medically underwritten single premium immediate annuity that provides the care recipient with a lifetime of monthly income payments, helping to alleviate the possibility of running out of money; and/or they can convert an existing life insurance policy into a tax-advantaged benefit account that will pay for any form of long-term care service they want.
Both options work together by providing reliable and protected streams of monthly payments when they are needed most:
Genworth Life Insurance Company's Income Assurance Immediate Need Annuity helps create certainty for a family by providing a guaranteed lifetime stream of income payments for older, less healthy care recipients who need care now or in the near future. Although the income can be used for any purpose, including medical and living expenses, this annuity is designed to help offset the cost of long term care for people ages 70 and older with adverse health conditions.
Life Care Funding's Long Term Care Benefit Plan provides an alternative to lapsing or surrendering a life insurance policy by settling the policy for its highest present-day value. The funds are then placed in an irrevocable, FDIC-insured Benefit Account that makes monthly tax-exempt payments directly to any form of long-term care the account holder selects.
Both programs are for people with an immediate need for care and provide the flexibility to choose the monthly payment amounts and the form of care needed, such as: Home Care, Assisted Living, Memory Care, Nursing Home or Hospice.
"Combining the efforts and resources of two respected companies, nationally recognized as leaders in the Long-Term Care marketplace, allows us to educate and assist families about immediate funding options when they are most in need of care," said Ron Hagelman, President of Broadtower.
Chris Orestis, CEO of Life Care Funding, added, "By putting these two programs together, we are able to provide a one-stop-shop for families that are looking for ways to enhance cash-flow to pay for senior living and long-term care well after the opportunity to pre-plan has passed and the need for care has become immediate."