View the recent presentation from Nationwide with nationally recognized LTC speaker, Attorney Harley Gordon.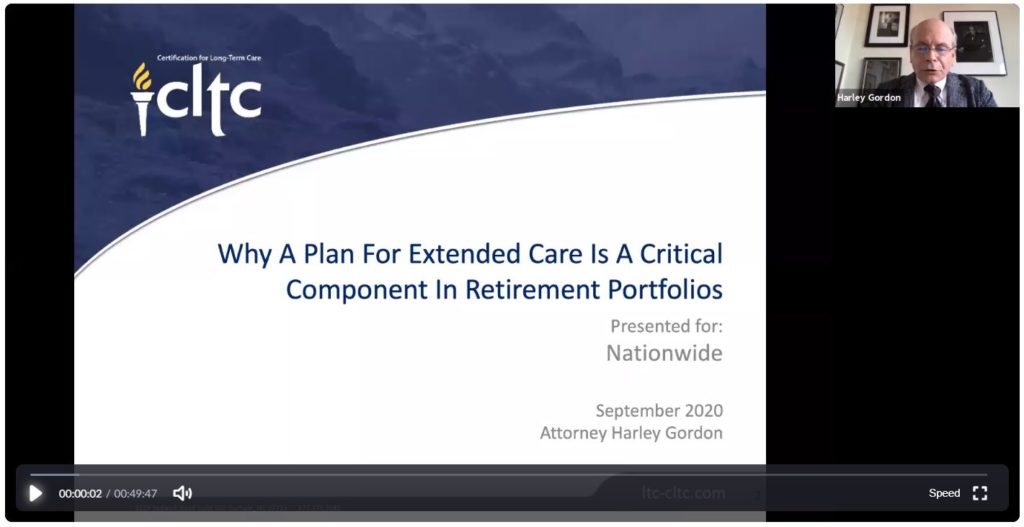 Agenda
Part 1: Is the conversation worth having? Particularly in a COVID-19 environment?
Part 2: Changing the intent of the conversation.
Part 3: The essential need for a plan and what a long-term care solution actually does.